Well, today's October 31, 2016.  And that means tonight's the night we put on our costumes and head out to church fall festivals, trunk-or-treats, and random houses gathering up all the candy our little buckets can hold.
Now, in theory, that sounds really good.  I mean free candy!!!  Who doesn't love candy? And even more, who doesn't love candy that's free?  I know this mama does!  But think about the other side to this whole night of free candy.
After your little ones gather up all the candy they can, of course, they are going to eat it.  Hopefully not all in one sitting, but it will all eventually be consumed.  So once all that gooey, gummy candy and sweet chocolate bypasses those pearly whites, you will most definitely want to brush your little ghosts teeth. If not once, multiple times to get rid of those sugar coated teeth : )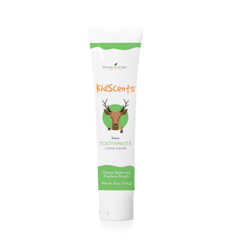 If you're looking for an all-natural toothpaste for your kiddos, Young Living's KidScents Toothpaste is for you.
My little one absolutely loves the KidScents Toothpaste from Young Living.  And, it's so great that I don't have to worry about her swallowing it since it's totally safe.  I'm so thankful for that because she is still learning how to properly spit when brushing her teeth.
And,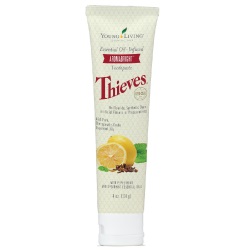 we all know us adults consume our share of our kid's candy too, so for us, the Thieves toothpaste line is the way to go.
Both options offer your family toothpaste that is safe and natural, while still providing the cleaning power needed to rid your teeth from all of
this year's Halloween candy.
I wish you and your kiddos a safe and happy Halloween night!
-Jade