Oh sweet tea!  This is a staple in our southern home.  We make a gallon of sweet tea, and it lasts at the most 2 days.  Yes, I know, it isn't the healthiest with all of that sugar, which is why I'm in the process of decreasing my consumption.  With UC, sugar, carbs, dairy, things of that sort exacerbate my symptoms putting me into a flare.  Speaking of flares, I'm in one right now : ( I will admit giving up something that you are used to daily is quite difficult.  Changing your diet is hard.  I have failed many times with eating things I know I shouldn't, but don't we all deserve dessert every now and then?  I'm picking back up, and trying again, knowing that I will fail.  But you know what?  That's okay!  No one is perfect.  So, we pick ourselves up, and we try again.
Eliminating regular pasta has been a subtle change.  I now eat gluten free pasta, which is actually not that bad if you do not overcook it : ) I've decreased the amount of bread I eat, which is HUGE, because I love, love, love bread.  Taking out processed foods, or what I called quick and easy to fix foods has been a challenge, especially with a family to cook for.
Anyways, back to the sweet tea. . .I'm trying to figure out a replacement for my sweet tea addiction.  I need something that will give me caffeine (because I have a toddler of course) and something that is a healthier option for hydration.  I drink all day, and no it isn't alcohol; however, a glass of wine sounds delicious right now at 3:00 am. I try to drink water, but it's bland.  I have discovered though that adding a drop of EO to a glass of water really changes the flavor and creates a refreshing drink. Personally, I like to add a drop of citrus oil, like lemon, orange, or grapefruit,  in my water to give it a little extra flavor.
I've been researching Ningxia Zyng that Young Living has, and I've decided I'm going to do a 'Quick Order' and give it a try.  It sounds so refreshing after I read the description:
"A hydrating splash of essential oil-infused goodness, NingXia Zyng™ uses the same whole-fruit wolfberry puree found in our popular superfruit supplement, NingXia Red®. We add sparkling water, pear and blackberry juices, and a hint of Lime and Black
Pepper essential oils for a dynamic, unique taste. You'll enjoy a refreshing boost that's full of flavor without artificial flavors and preservatives.
With natural flavors and sweeteners, white tea extract, and added vitamins, NingXia Zyng delivers 35 mg of naturally occurring caffeine and only 35 calories per can, making it a sweet, guilt-free boost for your early morning, long afternoon, or anytime you need a little Zyng!" (From YL website)
I think this along with Ningxia Red daily would be a great lifestyle change, that will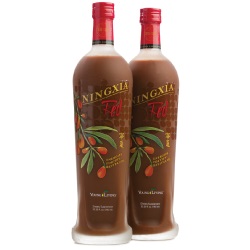 really help with the decrease of my sweet tea consumption.  I will admit, I've tried Ningxia Red before, and I wasn't a huge fan of the flavor by itself.  It's rather strong and powerful, but I know it's good for me, so I'm going to give it another try.  A friend of mine recommended I mix it with coconut water or something like that.  I'm going to give that a try for sure.
I've also looked into Soda Stream for making my own carbonated beverages.  Of course, I would not use the pre-made drink mixes because they are loaded with tons of sugar, but I thought adding fresh fruit juice or something would make a nice drink during the day.  I'm not a huge fan of soda, but I do love the carbonation from a Sprite, so this seemed like the next best thing.
If you're on a journey to make a lifestyle change for the better, I wish you all the best. Making a life180 change is not easy, but I know it will be well worth it for sure.
Cheers to no more sweet tea. Okay, let me be real, cheers to working on decreasing my sweet tea intake ; )
Until next time,
Jade